Featured Designs
We recommend these because we love them and wear them ourselves. Also, we only make the designs we want to see in the world.
Also, also, your purchase helps children in pediatric hospitals. ❤️ Also, also, also… Nah, just kiddin', we're done. But check these out:
No Results Found
The page you requested could not be found. Try refining your search, or use the navigation above to locate the post.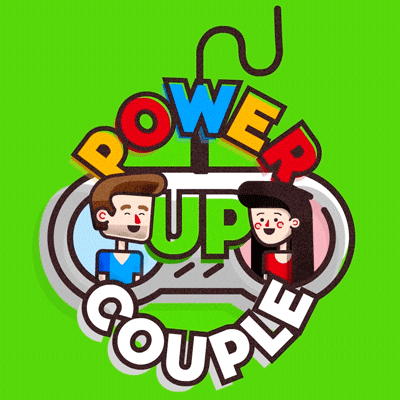 Dany and Jordi are the Power Up Couple; a married illustrator/designer dynamic duo who just love to create stuff together. Check out our merch and let us know what you think.
By the way, we also love playing single and co-op games once in a while for the amusement of strangers, so come watch some of our Youtube videos!
Come follow us on Youtube
Be the first to know when we publish videos about gaming, motivation, and our design process.
Youtube
Our Shop: Power Upparel
We created our collection by designing the shirts we always wanted to wear. We feel like most merch made for gamers have over-the-top designs that don't fit well with our personalities—while motivational posters are cheesy and have very little to do with the games that shaped us growing up.
That's why we started designing things that showcased our love for our favorite video games without sacrificing our ideas or style.
Forget about the lazy gamer stereotype. We love entrepreneurship and fitness… The whole, work hard + play hard thing. Life is a game and we're here to win it. Our videos and products combine our love for video games with our ideas of self-development, and minimalism.