Hello there!
Dany & Jo are the Power UP Couple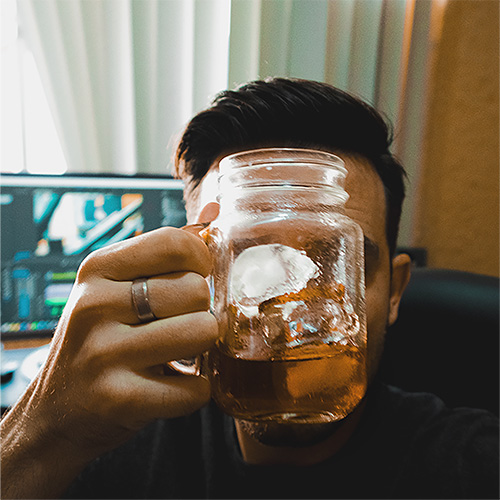 His first artistic influences came from his father who was an architect, and his sister who taught him oil painting. One Christmas he asked Santa for the NES but got the SNES instead as his first console. The gift included Super Tennis and Donkey Kong Country.
Learn more about Jo
Jo started his design career working in an architect firm where he designed print adverts and brand identities for new construction projects. He would later go on to work for agencies such as Foodlosofia and Publishing Resources Inc. before starting his own design studio. Besides graphic design, Jo is also passionate about cold brew coffee, photography and game design.
Some of Jo's favorite games include The Legend of Zelda: Ocarina of Time, Twilight Princess and Breath of the Wild, Final Fantasy IV through IX, Slay the Spire, Planet Coaster, Heroes of Might and Magic III and VI, Stardew Valley, Super Mario Odyssey, Mario Maker 2, and Super Smash Bros. Ultimate, where he mains Palutena, Link, and Ganondorf.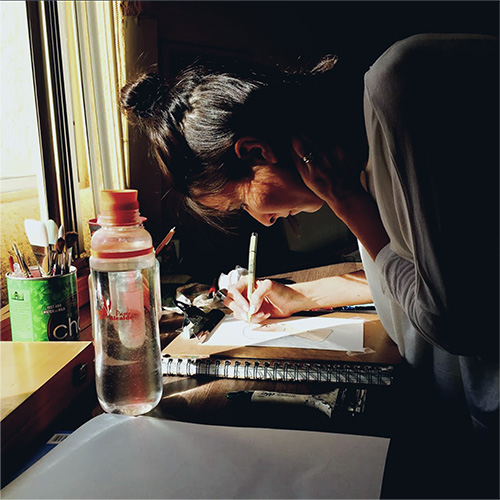 She grew up in a close-knit family of artists—in a home decorated with her grandma's paintings. Her first gaming console was the Nintendo 64, which she used to play hours upon hours of Diddy Kong Racing and Super Mario 64.
Learn more about Dany
Dany started her design career making logos and social media ads for agencies like Sovietica—as well as editorial pieces for magazines like Vocero and Residente. After meeting Jo, her keen eye and empathetic approach to design has made them a power couple of creativity.
Today she loves to drink matcha tea while she makes and publishes watercolor illustrations under her pen name "Bebet". When she's not making silly obscene drawings about nachos, Dany's professional work is exquisite and delicate.
Some of Dany's favorite games include the Halo series, BioShock Infinite, The Legend of Zelda: The Wind Waker, The Witcher 3, Spelunky, Darkest Dungeon, Ragnarok Online, Stardew Valley, and Super Smash Bros. Ultimate, where she mains Zelda and Toon Link.